Voice Makeover QuickStart Evaluation
Credibility, confidence and trustworthiness are all compromised
without communication skills that rock!
We can help you become the polished and credible leader
you want to be at your organization.
It begins with an assessment of your speech:

The QuickStart Evaluation
"The evaluation was helpful to me. I know better what I have to work on to have more impact."
–Brahm S.
In this assessment, your speech is evaluated and you get advice from an expert who will give you honest feedback about your speech, language and voice skills and what needs to be changed to make you a better speaker.
I will take a comprehensive look at all 12 areas of speech and voice that might be interfering with communicating successfully. Any voice or speech habit that draws attention away from your message undermines your ability to reach your listeners.
"I am so much more cognizant about my skills. I have caught myself a few times slipping into bad habits but I knew what to do to change and make my point more concisely."
–Tony C.
We'll start out talking about your professional goals because we want to make sure that we align what you sound like with the professional you want to be. After you do a few speaking tasks for me, I'll tell you…
YOUR Areas of Strength that should be leveraged and used, and
YOUR Development Opportunities to be a better, more dynamic speaker
You will receive a recommendation on what to start on first to have most impact.
In fact, we will create a Plan of Action to get you started on your way with one strategy to implement immediately to have more impact. You will get your very own report card to hang on to and refer to later. You can even show it to your boss if you want to.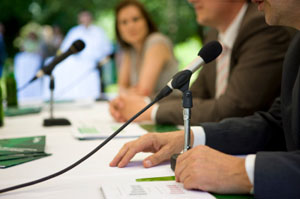 Are you ready to portray the professional that you want to be?
Are you ready to receive accolades for your strong speech skills?
Are you ready to become the leader you want to be making more money and having more influence and greater impact with your colleagues, and your boss?
Sign up for an online assessment today. This will be an incredible investment for your future and will help you achieve your professional goals and boost your self-confidence.
Only $350  

NOTE: Hurry now to get your speech evaluated by an expert so that you can begin to make positive changes immediately! Making changes is not easy to do if you don't know what problems may exist. Let us help you discover those areas that will give you more impact!
Here is what you will get with a Voice Makeover Quick Start Evaluation:
• Discussion of your professional goals and how you want to be perceived
• Assessment of 12 areas of speech, language, and voice
• Session will be recorded for your review
• Your areas of strength that should be leveraged and used
• Your development opportunities to have a million dollar speech and voice
• Recommendation on what to start on first to have the most impact
• Plan of Action for one strategy to implement immediately to have more impact
• Your very own written report card that summarizes the results of the Evaluation
Here is how you feel:
Empowered to make changes.
Confident to continue with the skills you are already do well.
Sign-up today and we will schedule an appointment for an evaluation at your convenience!

Do you want to talk to someone first?
Schedule a FREE strategy session here
width: 100%;
margin: 0 auto;
comments powered by HyperComments